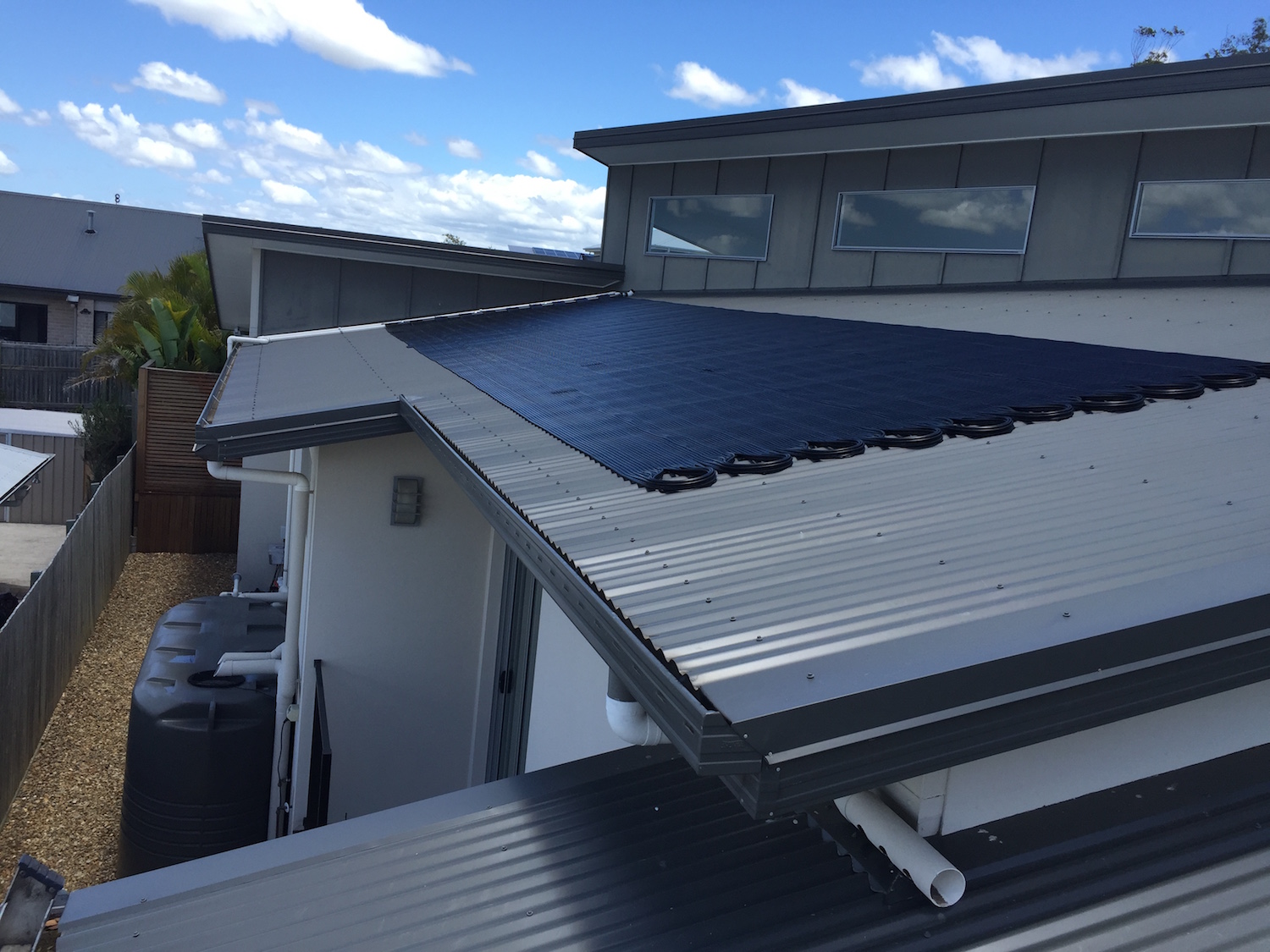 10 Jun

Why get insurance for solar panels before storm season?
Perhaps a more important question is, 'Why wouldn't you get insurance for solar panels before storm season?'
If you live in Brisbane, or any area of South East Queensland, you're probably familiar with our summer storms. They can be ferocious and destructive.
And if you don't have the right insurance in place to protect the solar panels on your roof, you could be up for a big bill.
When is storm season in Brisbane?
Storm season in Brisbane is typically between November and February. But it's not uncommon to have damaging storms with hail and strong winds outside of these months.
If you're thinking about getting insurance for your solar panels and pool heating, don't wait too much longer to act. Now is a great time to start looking at various insurance providers and comparing quotes.
Why get insurance for solar panels?
If you've had solar panels installed on your roof, chances are you've paid a decent amount for them. So, like any significant investment, it's always smart to look at options to protect that investment. Getting insurance for solar panels just makes sense.
Your solar panels are exposed to storms
Solar panels need to be on your roof to catch the most sunlight and heat. But this also means they are exposed during storms.
You've probably seen many news stories in previous years of people's roofs getting damaged from hail or falling trees. Your roof is the most likely part of your house to be damaged during a storm. So if you have solar panels, they will face the full force of any bad weather.
Check your existing insurance policy
M
any people have standard 'house and contents' insurance policies. But it's easy to forget to add or check that solar panels are covered after they've been installed.
So before storm season hits, check with your insurance company if solar panels are included. And if they're not covered, find out how you can add them.
If your insurer won't add them to your existing policy, you may need to look elsewhere. This can also 'motivate' insurance companies to find a type of cover that works for you.
How to choose an insurance policy for your solar panels
If you need to choose a new policy to include your solar panels, make sure you choose the right one for you.
We'd recommend that you get a number of quotes from different insurance providers. This way you're more likely to get your money's worth.
Should I choose the cheapest insurance policy?
Not necessarily. When it comes to insurance, cheapest doesn't always mean best.
You want a policy that is actually going to pay out if you do suffer damage to your solar panels. The last thing you want is a cheap insurance policy full of fine print.
While we don't advocate for any particular company, there are some insurers that are known for paying their clients. You may have to pay a little extra, but what's the point of having a policy if it's not worth the paper it's written on?
Why you should shop around for insurance
If you get 3 or 4 quotes and the company you prefer has the highest insurance premium, ask if they price match. Some companies may match a competitor's quote to secure your business.
At the end of the day, you want a policy that understands your needs and will protect your solar panel investment.
Not taking out an insurance policy is pretty risky in sunny Brisbane where it's scorching hot one day, and apocalyptic the next.
If you insure your valuable solar panels, you're much more likely to keep smiling all through summer—no matter what the weather is doing.